Return your purchase
Is your online store purchase not meeting your expectations? After receiving your order, you legally have 14 days to cancel your order without giving reasons. This is called the right of withdrawal. To exercise this right, you can complete the withdrawal form and email it to bestellingen@wereldwater.nl. After cancellation you have another 14 days to return your product. You will then be credited with the full order amount, including shipping costs, within 14 days of receipt of the returned product.
Below we explain how you can return the products.
Term
You can exchange or cancel an item within 14 days of receipt of the item. After cancellation you have another 14 days to return your product. The article must be returned to us undamaged, unused, clean and, if reasonably possible, in the original packaging. You may not use the item or remove any labels or price tags if you wish to return the item. Returned items are checked for this upon arrival. When exchanging an item, we kindly ask you to return the ordered item and re-order the desired item. We will then refund the order amount due within 14 days after registration of your return, provided that the product has already been returned in good order.
Sending return shipment
The costs for returning an item are for your own account. You are free to choose a shipping company yourself. Pay attention! Add your order confirmation in the package so that we know from whom the package is returned. Each return shipment must be sent with a track and trace code so that you can check where your shipment is located. Keep your proof of shipment (track & trace) in a safe place to prevent your shipment from getting lost and to always be traceable. Returns without track and trace code and without order confirmation are not accepted.
Return address: WereldWater, Zelkovolaan 56, 2382 EL Zoeterwoude.
If you make use of your right of withdrawal, the product will be returned to WereldWater with all accessories supplied and, if reasonably possible, in its original condition and packaging. The product must not be installed / assembled by you or a third party. If the returned product meets the above conditions, we will refund the entire amount within 14 days after receipt of the returned product to the account of origin.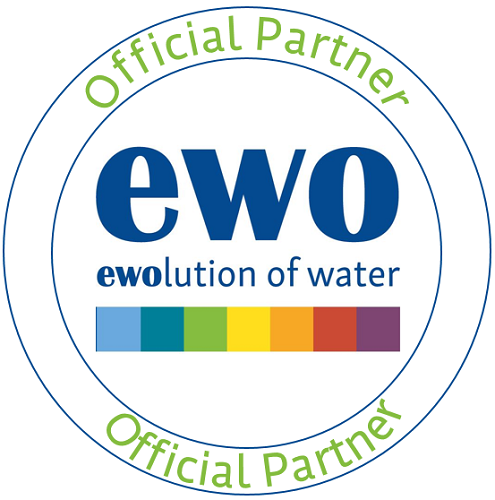 WereldWater is officieel partner van fabrikant EWO in Oostenrijk. Wij hebben toegang tot de meest actuele informatie en direct contact met de fabrikant. Koopt u bij ons, dan bent u verzekerd van de levering van een betrouwbaar product en een goede afhandeling van al uw vragen en garanties.

Contact
Hulp nodig bij het maken van een keuze voor het voor uw situatie en wensen meest geschikte product? Neem contact met ons op!
E-mail: info@wereldwater.nl
Telefoon: 06-53614724
Of chat met ons via Whatsapp!
Lid van Webwinkelkeur!
WEBWINKELKEURWIDGET