For heating and cooling circuit
Vitalize the water in your heating and cooling circuit
Among the EWO products you will also find vitalizers for heating and cooling circuits. EWO is the only manufacturer that offers these vitalizers. These vitalizers ensure that the quality of the heating water remains of good quality without the water (as would normally be the case) rotting in the system. The circuit then delivers energy savings of at least 10 percent. Maintenance is also much less and the lifespan of the boiler is substantially extended. The EWO HB is suitable for households and the EWO Vital for larger circuits.
The installation of the products is just as important as their quality. WereldWater works together with accredited installers who are trained for EWO products so that you are assured of a correct installation. If you want installation, you can indicate this as a product option with your order.
Benefits:
Savings on heating costs of at least 10%.
Existing pollution in the water circuit is cleaned up and then prevented.
The lifespan of the boiler, heat exchanger and the pipeline network of the circuit is extended. (With a factor of 1.5 to 2, assuming new equipment.)
The water in you circuit is is crystal clear only 6 - 8 weeks after installation. This is partly the reason that the circuit no longer wears out, but also ensures a more pleasant, less dry air from radiators.
Small circuits (EWO HB)
Major circuits (EWO Vital)
For district heating systems
With heat pumps
When there is also underfloor heating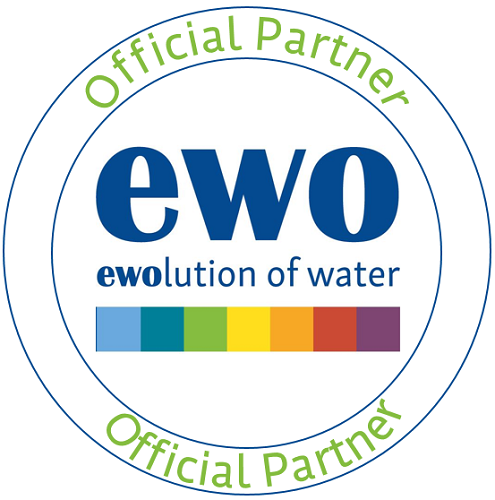 WereldWater is officieel partner van fabrikant EWO in Oostenrijk. Wij hebben toegang tot de meest actuele informatie en direct contact met de fabrikant. Koopt u bij ons, dan bent u verzekerd van de levering van een betrouwbaar product en een goede afhandeling van al uw vragen en garanties.

Contact
Hulp nodig bij het maken van een keuze voor het voor uw situatie en wensen meest geschikte product? Neem contact met ons op!
E-mail: info@wereldwater.nl
Telefoon: 06-53614724
Of chat met ons via Whatsapp!
Lid van Webwinkelkeur!
WEBWINKELKEURWIDGET