Products
Welcome to the WereldWater website. The webshop is online! On the occasion of the opening, all customers get a discount of 10% on all products throughout February. Use the discount code WELCOMEWERELDWATER in the shopping cart.
It is busy at PostNL due to the corona measures and the extra orders. Some packages take longer to travel. Delays in delivery by PostNL are unfortunately beyond our control.
WereldWater has various EWO products that vitalise and/or filter your water, wherever the water is used. There are mobile water filters, products for the purification of water in your home, but also for your company and even for ponds, sauna and swimming pools, ... wherever.
The products of EWO Wasser GmbH from Austria are manufactured from high quality durable materials. This contributes to a cleaner world. The products are also backed by science and are affordable. The best solution in the field of water filtration and water softening for at home and in your company!
Experience the benefits of EWO technology for yourself!
The composition of the tap water in The Netherlands is very good. Yet many substances can still be contained, such as bacteria, hormones, drug residues, lead, etc. that we would rather not ingest. The molecular structures of the water are now disrupted by the way the water passes through the pipes. That is why it is important to drink and use vitalized and/or filtered water.
The EWO technology will make your water taste better and fresher, will support your health and feel softer and more pleasant when showering. You achieve better cleaning and washing results. You can save on hot water costs. And your pets and even your plants will be happy with the pure water and they will get healthier!
Water is the foundation of your health. Therefore, be sure of the quality of water that comes from the tap at home or at work.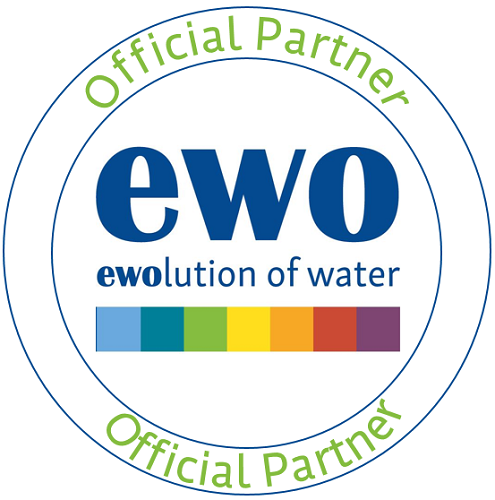 WereldWater is an official partner of manufacturer EWO in Austria. We have access to the most up-to-date information and direct contact with the manufacturer. When you buy from us, you are assured of the delivery of a reliable product and the proper handling of all your questions and guarantees.
Contact
Do you need help in making a choice for the most suitable product for your situation and wishes? Contact us!
E-mail: info@wereldwater.nl
Phone: +31653614724
Or chat with us via Whatsapp!
Member of Webwinkelkeur!
WEBWINKELKEURWIDGET