Shipping and delivery
The delivery costs are € 4.50 for orders within the Netherlands under € 50. Above the delivery costs are free. We do our best to deliver the order to you as soon as possible. We ship your order within 0 - 5 business days. If for whatever reason we do not meet this delivery time, we will of course inform you as soon as possible. We work with PostNL. Once the order has been shipped, you will receive an email from the carrier stating the delivery date and time of delivery. This e-mail contains a track & trace, so that you can follow the order yourself.
Letterbox packages are only sent with PostNL. Of course you do not have to be at home for this.
NOTE: We do not ship to PO Box addresses!
We can send worldwide.
It is busy at PostNL due to the corona measures and the extra orders. Some packages take longer to travel. Delays in delivery by PostNL are unfortunately beyond our control.
Outside the Netherlands
Aruba € 35,00
Belgium € 9,00
Bonaire € 35,00
Bulgaria € 30,00
Canary Islands € 26,00
Curacao € 35,00
Germany € 10,00
Denmark € 15,00
France € 15,00
Hungary € 20,00
Luxembourg € 12,00
Lithuania € 26,00
Latvia € 26,00
Norway € 25,00
Poland € 20,00
Portugal € 18,00
Romania € 30,00
Spain € 16,00
St. Maarten € 33,00
Sweden € 25,00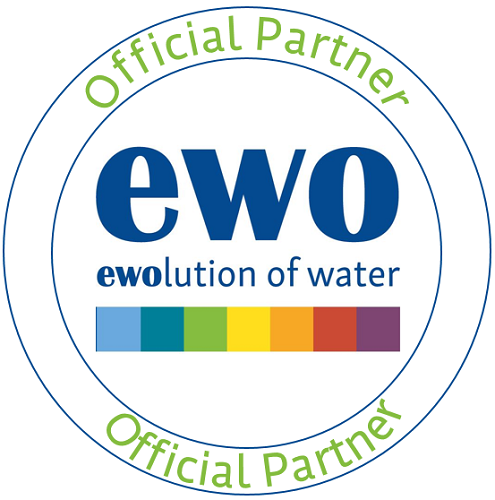 WereldWater is officieel partner van fabrikant EWO in Oostenrijk. Wij hebben toegang tot de meest actuele informatie en direct contact met de fabrikant. Koopt u bij ons, dan bent u verzekerd van de levering van een betrouwbaar product en een goede afhandeling van al uw vragen en garanties.

Contact
Hulp nodig bij het maken van een keuze voor het voor uw situatie en wensen meest geschikte product? Neem contact met ons op!
E-mail: info@wereldwater.nl
Telefoon: 06-53614724
Of chat met ons via Whatsapp!
Lid van Webwinkelkeur!
WEBWINKELKEURWIDGET