On the main water supply
Vitalization on the main water supply
It is also possible to have the water immediately treated by a vitalizer (EWO Classic or EWO Dolomit for hard tap water) upon entering the home or company. This water vitalizer is then installed on the main pipe in the fuse box. This provides vitalized water throughout your home or business. Vital water supports health and prevents problems such as limescale and other deposits, but it is also better for the skin. For example, skin problems caused by showering and bathing will largely be prevented. The EWO vitalizers have been scientifically researched at various universities and the results speak for themselves.
The installation of the products is just as important as their quality. WereldWater works together with accredited installers who are trained for the installation of EWO products so that you are assured of a correct installation. If you want installation, you can indicate this as a product option with your order.
Benefits:
Reduces existing scale, coatings, mud and other deposits and prevents new deposits in the circuit. (Existing pollution in the water circuit is cleaned up within 2 to 3 months and then prevented.)
The lifespan of water devices such as washing machines, dishwashers and fittings such as taps and shower heads is extended (with a factor of 1.5 to 2, assuming new equipment).
Maintenance costs for the water circuit and associated equipment and activities are reduced by approximately 50%. Cleaning is needed less often, easier and faster. At least 50% less chemicals are needed for the same cleaning result in washing machines, dishwashers, the bucket of soapy water or other chemicals.
Everywhere in the house soft and full of water and because you shower with vital water, you also have noticeably softer skin and hair. (And less shampoo needed of course!)
Plants and flowers grow bigger, stronger, bloom more often and longer with vital water. The taste of the water becomes much softer and a bit fuller, making it very tasty to drink.
When used in food preparation, vital water provides better retention of flavor, texture and nutritional value.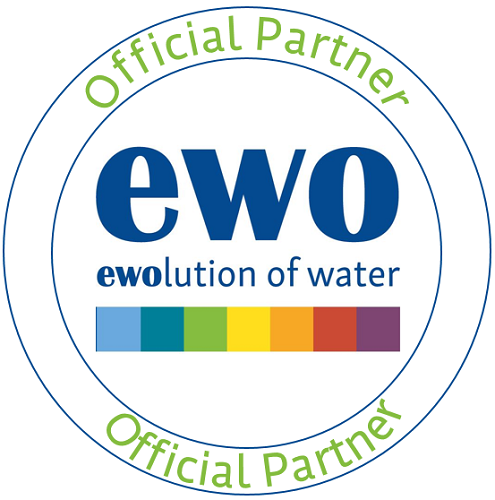 WereldWater is officieel partner van fabrikant EWO in Oostenrijk. Wij hebben toegang tot de meest actuele informatie en direct contact met de fabrikant. Koopt u bij ons, dan bent u verzekerd van de levering van een betrouwbaar product en een goede afhandeling van al uw vragen en garanties.

Contact
Hulp nodig bij het maken van een keuze voor het voor uw situatie en wensen meest geschikte product? Neem contact met ons op!
E-mail: info@wereldwater.nl
Telefoon: 06-53614724
Of chat met ons via Whatsapp!
Lid van Webwinkelkeur!
WEBWINKELKEURWIDGET