What is water?
The water we drink has been around as long as the earth. Water just keeps changing its place and shape. Sometimes water is ice, sometimes water is rain and sometimes water is your thirst quencher. Water vapor and clouds in the sky are also water. The appearance of water depends on the temperature of the water.
Water is the most important substance that can be found on the earth. Life would not have been possible without water. The human body even consists of 70% water. Water is therefore also called the source of life. It is the most abundant and the most researched substance in the world.
The composition of the tap water in the Netherlands is very good. Yet there are still many substances in it, such as bacteria, hormones, drug residues, etc. that we would prefer not to ingest. The molecular structure of the water is also seriously disrupted by the way the water passes through the pipes. That is why it is important to drink and use vitalized and / or filtered water.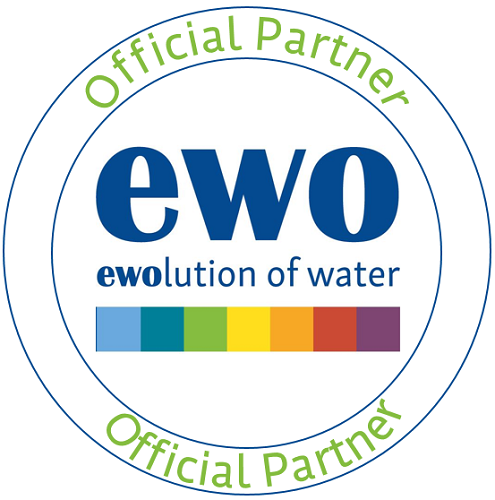 WereldWater is officieel partner van fabrikant EWO in Oostenrijk. Wij hebben toegang tot de meest actuele informatie en direct contact met de fabrikant. Koopt u bij ons, dan bent u verzekerd van de levering van een betrouwbaar product en een goede afhandeling van al uw vragen en garanties.

Contact
Hulp nodig bij het maken van een keuze voor het voor uw situatie en wensen meest geschikte product? Neem contact met ons op!
E-mail: info@wereldwater.nl
Telefoon: 06-53614724
Of chat met ons via Whatsapp!
Lid van Webwinkelkeur!
WEBWINKELKEURWIDGET